Find out how you helped us Do Good
Giving is core to who we are. The Cotopaxi Foundation provides grants to nonprofits that help communities facing extreme poverty. We tie our earnings to impact through the Cotopaxi Foundation, which provides grants to nonprofits that help communities facing extreme poverty. Cotopaxi is also a member of 1% for the Planet, which means we're committed to donating at least 1% of annual revenue toward a healthier planet for all. To date, we've reached an estimated 3.8 million people through our impact work.
Our Focus
We concentrate our efforts in Latin America's poorest communities, investing in health, education, and livelihood, categories identified by MIT's Abdul Latif Jameel Poverty Action Lab (J-PAL) to have high potential for alleviating poverty.
About the Cotopaxi Foundation
Serving as the impact arm of our company, the Cotopaxi Foundation is a Utah-based, 501c3 nonprofit through which we distribute at least 1% of our annual revenue in the form of multi-year grants. Specifically, the Foundation:

Advances Our Mission
Boosts our grantmaking, democratises our impact, and helps us make a bigger difference in the communities we touch.

Personalises Our Impact
Allows us to run our own programs, like card-writing and repairs, which provide refugees with hands-on employment experience.

Helps us stay focused
100% of the funds we direct to the foundation support our grantees and impact programs. Likewise, 100% of customer donations directly support these causes.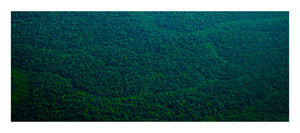 We're proud to be a business member of
A global collective of companies & individuals committed to donating 1% of sales to causes that support a healthier planet for all.
Our Impact Partners
Based on extensive research, we select outstanding nonprofits dedicated to improving standards of living for communities experiencing poverty. We support our partners with multi-year grants so they can create lasting impact through long-term programs. We do not accept grant applications.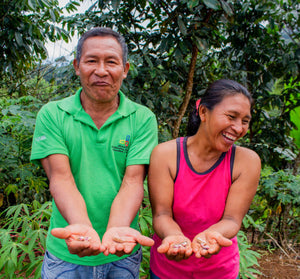 ALIADOS
INCUBATING REGENERATIVE VALUE CHAINS TO STRENGTHEN LIVELIHOODS, CONSERVE BIODIVERSITY AND MITIGATE CLIMATE CHANGE IN THE ECUADORIAN AMAZON
Visit Site

Aided 3.8 million people directly to date through poverty alleviation programs.

Provided 171,827 people in South America with malaria treatments and testing.

Assisted over 8,505 refugees in Ecuador and Venezuela.

Sponsored education for over 19,181 children.

Helped support 76,817 Ukrainian refugees through emergency fundraising campaign.
Gear for Good®
As our company grows, so does our ability to reach those in need. Gear for Good is our promise to make durable products as sustainably as possible, and to use our revenue to support communities experiencing poverty. We hope you'll join us so we can make an even bigger impact together.
Shop Cotopaxi